Add Delirium to Checklist of COVID-19 Manifestations in Seniors
Editor's note: Find the current COVID-19 news and guidance in Medscape's Coronavirus Resource Center
.
Delirium ought to be included on checklists of the presenting symptoms and signs of COVID-19, particularly in elderly adults, according to a multicenter research study of seniors checking out emergency situation departments.
Overall, 28%of the 817 older grownups who provided to the emergency situation department and were diagnosed with COVID-19 had delirium, according to a study released online November 19 in JAMA Network Open Morevoer, 16%of these clients had delirium that was not accompanied by normal symptoms or signs of SARS-CoV-2 infection.
Amongst clients with delirium, there was a higher likelihood of admission to the intensive care unit compared to patients who presented without delirium (changed relative risk [aRR], 1.67; 95%CI, 1.30– 2.15), along with a greater possibility of death (aRR, 1.24; 95%CI, 1.00– 1.55).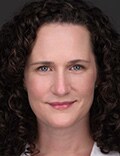 Dr Maura Kennedy
" These findings recommend the clinical significance of consisting of delirium on lists of presenting signs and symptoms of COVID-19 that direct screening, testing, and evaluation," compose Maura Kennedy, MD, MPH, and associates.
" I was definitely seeing cases of delirium where there were no other symptoms of COVID-19, however we didn't have lot of information on the frequency of this," described Kennedy, an emergency situation department doctor at Massachusetts General Health center and an assistant teacher of emergency medicine at Harvard Medical School, Boston.
" And the rate was rather unexpected compared with that seen in non-COVID research studies of delirium, however then our research study population was more at threat, coming from long-term care centers and having prior stroke or dementia," she said. The most common form of delirium was hypoactive drowsiness and nonresponsiveness, although hyperactivity and agitation were also seen.
Kennedy thinks the addition of delirium as a typical presenting symptom to diagnostic lists would avoid some cases from being missed out on and enable earlier recognition and management of COVID-19 patients at high threat for bad results. "We definitely do not wish to send them back undiagnosed to a long-lasting care center or promote transmission within the hospital," she told Medscape Medical News
That step has actually currently been executed in some United States centers. "Delirium is something we have actually been taking a look at given that the early summer," said geriatrician Angela Catic, MD, an assistant teacher at Baylor College of Medicine's Huffington Center on Aging and