Arrests as policemans injured at anti-lockdown protests in London
Eighteen individuals have been arrested and 3 police officers injured after anti-lockdown demonstrations in central London.
Demonstrators made their method through the city with banners and placards, requiring "freedom" and an end to COVID-19 restrictions.
At least two people were led away in handcuffs from Trafalgar Square, while there was also some disturbance on Westminster Bridge as officers attempted to distribute crowds.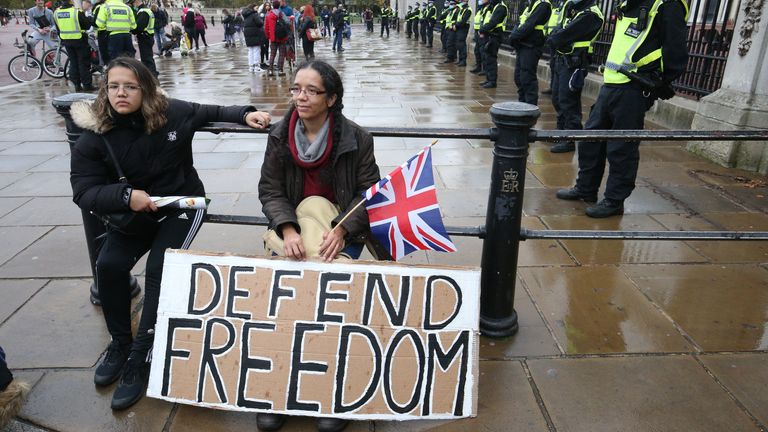 The Metropolitan Authorities said three officers suffered small injuries following clashes with protesters.
Demonstrators required an end to the "tyranny" of new rules amid the pandemic and voiced their opposition to vaccines.
The demonstrations were "complicated" and at "numerous locations throughout main London", authorities commander A