Bin busy: Why one lady has been taking out her bins in fancy dress for almost a year
The strangeness of lockdown has had many of us looking forward to the simplest of things: going for walks, cooking dinner at home or a video call with friends.
For Andrea Belcher, from Surrey, it's her weekly venture out of the house to put the bins out that has kept her spirits up.
Every week since April last year, she has been donning an elaborate fancy dress costume for the trip – transforming into characters including Marge Simpson, Charlie Chaplin and Darth Vader – and sharing funny videos on social media.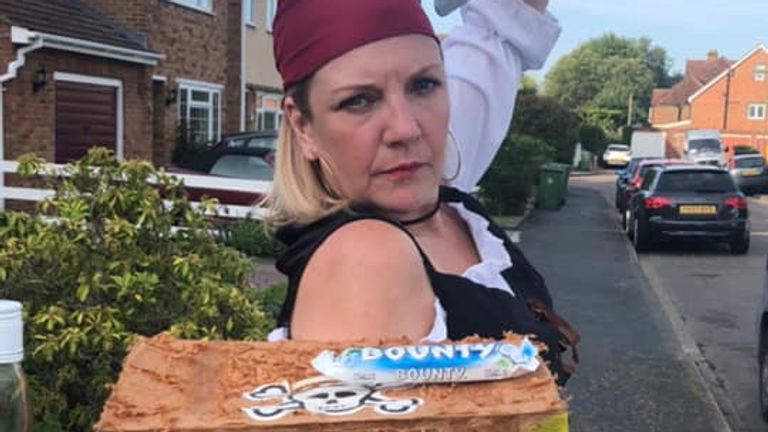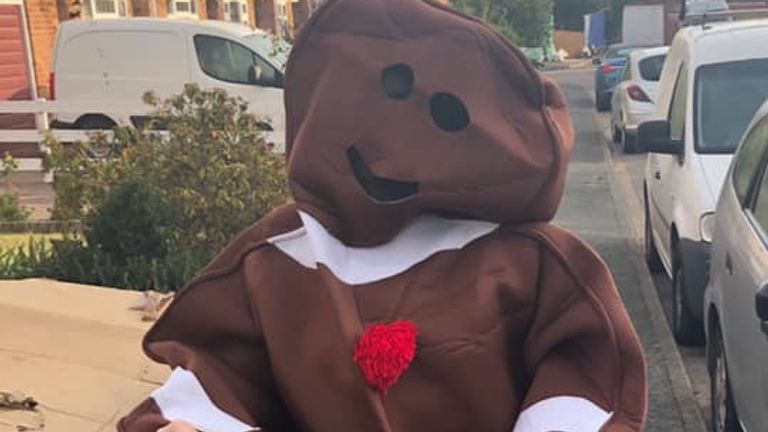 It all started off when star Amanda Holden shared a photo of herself putting the bins out in a ball gown.
"A couple of my friends were just chatting about it… so we said 'come on, let's all put our bins out in our ballgowns!'" Mrs Belcher told Sky News.
"I thought I was too embarrassed so one dark evening, as soon as everybody I knew was in, I put my bin out in a black, velvet off-the-shoulder ballgown."
As she "sheepishly" took the bin out, her daughter Evie filmed it and the whole fam