CIOs blame siloed IT teams and tools for misalignment
The failure of teams to see a single version of the fact is resulting in a great deal of time squandering among IT departments and companies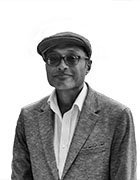 By
Published: 19 Jan 2021 15: 15
A recent research study has actually highlighted the degree to which CIOs and IT leaders are struggling to fix business-related IT problems.
The Vanson Bourne global survey of 700 CIOs, for Dynatrace's How to change the way teams work to enhance cooperation and drive better organization outcomes study, reported that IT leaders have growing issues about their ability to stay up to date with digital transformation.
According to the survey, CIOs approximate that typically, IT groups invest more than 16%of their time in meetings with the business, to identify the cause and service to organization issues. This relates to $1.7 m per year, or 12.5 hours a week.
The study reported that the bulk of organisations' IT departments consist of multiple teams focused on creating, structure, deploying and running the software application the service and its customers rely on. Frequently, these groups each utilize a range of tools to keep track of and handle everything from application and infrastructure performance, to user experience, conversions and income.
The study found that 40%of CIOs confessed there was a greater level inefficiency in IT departments due to time lost in war spaces or various groups playing the blame video game. An additional 40%said this made it more difficult to determine the severity of an issue and reduce the total company impact.
For 39%of the CIOs who took part in the research study, t