COVID-19 Vaccines Were Rushed, but 'All Steps Taken'
Find the latest COVID-19 news and guidance in Medscape's Coronavirus Resource Center.
Yes, the vaccines already authorized for emergency use against SARS-CoV-2 infection were developed relatively quickly. However, speediness does not equal sloppiness, and all necessary steps were taken in the process, experts said this week.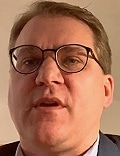 Dr Matthew Zahn
"The speed with which safe and effective vaccines have been developed is really a tribute to medical science in this country. At the same time, that speed understandably raises concerns about the process of developing and assessing these vaccines," Matthew Zahn, MD, said during a February 18 media briefing sponsored by the Infectious Diseases Society of America (IDSA).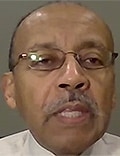 Dr Dial Hewlett Jr
Regarding development of the two mRNA vaccines, "although a lot of people will say this was rushed and that we didn't do everything we would ordinarily do, actually, everything was done" according to FDA and CDC Advisory Committee on Immunization Practices (ACIP) guidelines, said Dial Hewlett Jr, MD, medical director of the Divisio