England star Jack Grealish given nine-month driving ban and £82k fine after lockdown crash
England star Jack Grealish has been banned from driving for nine months and fined £82,499 after crashing his Range Rover during March's COVID-19 lockdown.
The 25-year-old Aston Villa captain was sentenced at Birmingham Magistrates' Court on Tuesday, after previously admitting two counts of careless driving.
One was linked to an incident during the first coronavirus lockdown when his £80,000 Range Rover hit two parked vehicles in Dickens Heath, Solihull, West Midlands. The 4×4 was then driven into a nearby car park wall.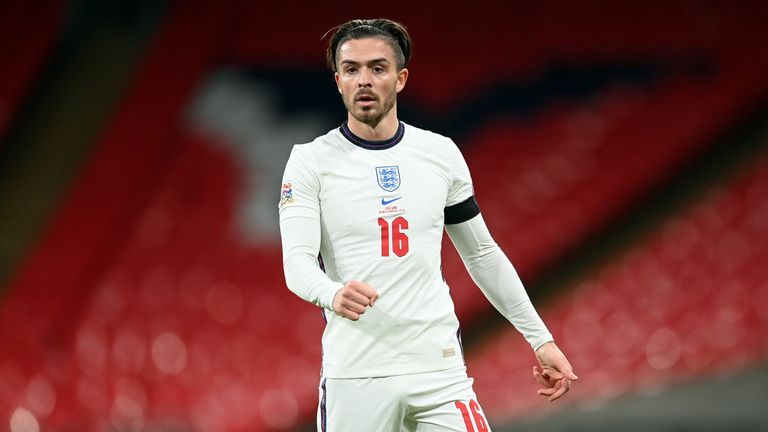 A witness said Grealish smelled of "intoxicating liquor" and was slurring his words, immediately after the crash on 29 March.
The Premier League star, of Ba