Half of Trump's Post-Election Appointees Have Personal Connections to Him
As Donald Trump's refusal to concede persists nearly two months after Election Day, the sitting president has released a rush of new appointments in recent weeks, primarily to career civil service positions.
Concerned critics noted an apparent bias, on Trump's part, in selecting individuals favored by him and his administration.
Of more than 200 appointments issued since November 3, a review of them by Newsweek indicated roughly half hold personal connections to Trump, as donors, friends, political allies, lobbyists, administration and campaign personnel, and other professionals who built careers outside of politics and have written articles, published books or otherwise voiced public support for his presidency.
Trump is not the first president to appoint Cabinet members to career positions, which usually allows them to remain in Washington after a new president is inaugurated, during the final months and weeks of his term. The trend is part of a wider practice called "burrowing," and it often plays out as a president prepares to leave office, albeit to varying degrees.
An article published in New York University Law Review's May 2003 issue examined the volume of political appointees transferred to career civil service positions during the latter years of past presidential administrations. Citing records archived by the U.S. Government Accountability Office, it identified approximately 100 of these transfers during the final two years of Bill Clinton's presidency, 160 during the final two years of George H.W. Bush's presidency, and 110 during the final two years of Ronald Reagan's presidency.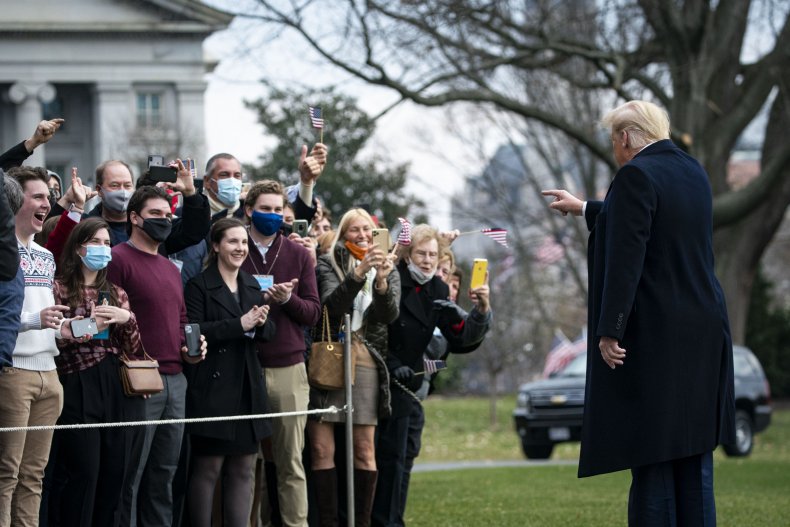 The number of appointees named under Trump generally equates to those named under other recent presidents, according to ProPublica, and his timing is not unprecedented, either. Former President Barack O