In Algiers, a referendum without popular enthusiasm
Algerians voted on Sunday in a constitutional referendum to end the Hirak sequence. The last turnout was 23.7%.
By Frédéric Bobin Published yesterday at 16:46, updated at 09:42
Time of Reading 3 minutes.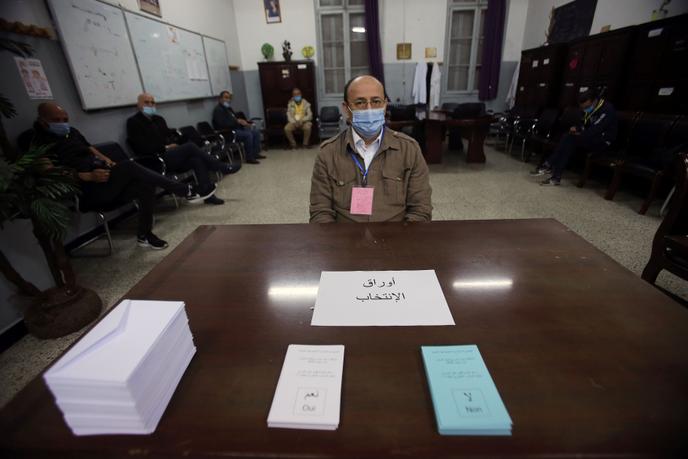 Algerians massively boycotted, Sunday 1 November, a constitutional referendum supposed to found a "new Republic" The final turnout was 23.7%, announced late in the evening Mohamed Charfi, president of the Independent National Authority for Elections (ANIE), a more bachelor's degree historical put a major ballot. The official results are due to be announced Monday around 10 a.m.
As proof, clinging to the side of a steep alley bordering the Didouche-Mourad street, in the heart of Algiers, the Menani primary school is experiencing a rather slow electoral activity this Sunday. The establishment, a concrete block brightened up here and there by a banana tree or a branch of hibiscus, houses one of the 61,000 polling stations opened on the occasion of the constitutional referendum organized by the regime to neutralize the dynamic demand born of Hirak, the protest movement that has shaken Algeria promoted throughout 2019.
"I have confidence that our president [Abdelmadjid Tebboune] could solve our problems", proclaims a 70-year-old voter, cane at the primary. And when asked what she thinks of Hirak and its call for a boycott of the election, she drops everything: "We've defeated colonialism, we can defeat hirak". ", another woman, with her face wrapped in a flowery scarf, says: " The president is new, we must give him his opportunity ",.
There is no f