LA approaching 'devastating tipping point' as California imposes new lockdowns
New lockdowns have been ordered in America's most populous state in the face of what its governor has called the "final surge" of COVID-19.
Gavin Newsom announced new modified stay-at-home orders for 40 million residents of California after a dramatic rise in coronavirus case numbers.
The orders kick-in when a region's hospitals has fewer than 15% of its ICU beds available.
It extends an order already in place in Los Angeles where the mayor Eric Garcetti has warned the city is approaching a "devastating tipping point" after a record-breaking surge of cases this week.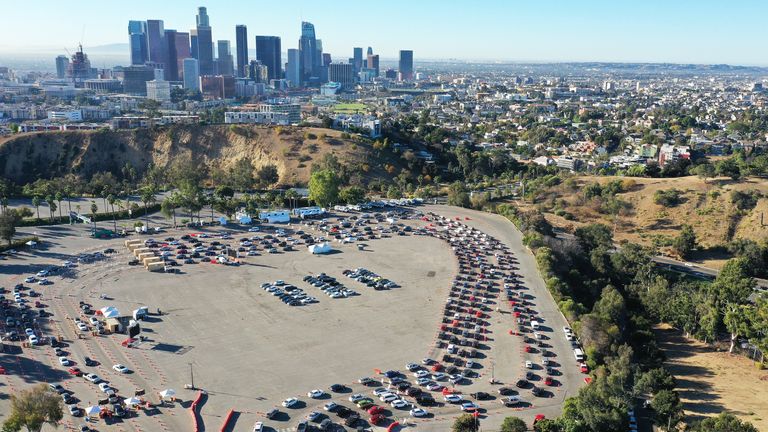 Leaders have urged the public to abide by new restrictions in the hope of suppressing new infections before the anticipated arrival of widespread vaccination.
In March, early lockdowns in California were credited with the state avoiding the fate of places like New York.
The new rules are less restrictive and full of exemptions and there is evidence that a weariness with lockdow