Microsoft to support next generation of security startups

Africa Studio – stock.adobe.com
Tech giant lends its assistance to the NCSC Cyber Accelerator scheme, which is seeking its seventh associate of startups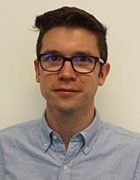 By
Released: 05 Nov 2020 14: 17
Microsoft is to lend its knowledge to the National Cyber Security Centre's(NCSC's) Cyber Accelerator program as it seeks its next mate of start-ups working to "make the UK the safest location to live and work online".
The seventh group of new business to move through the two-month Accelerator program, which supports the advancement of products, abilities, jobs and organization development, will concentrate on smart cities and the security dangers connected with them
These include safe and operationally feasible usage of data at scale, situational awareness of the vast varieties of non-traditional gadgets and sensing units utilized in a wise city exercise, interfacing to critical nationwide infrastructure, and correct operation of robotic systems to avoid damage, accident or malicious efficiency.
" The UK has a long history of development in cyber security with its roots in the ground-breaking work done at Bletchley Park," stated Chris Perkins, Microsoft basic manager of UK public sector. "However the level of hazard we deal with today is considerable and growing.
" It's why Microsoft invests more than $1bn a year in digital security and analyses more than 600 million security threats each day. It's why it's critical we partner with the National Cyber Security Centre and the Cyber Accelerator program to support the next wave of skill protecting British individuals, companies and organisations."
Microsoft will provide assistance through access to its own Accelerator alumni network, security and cloud competence, as well as to its innovation, consisting of th