PM vows to make UK 'foremost naval power in Europe' with defence budget boost
Boris Johnson has vowed to "restore Britain's position as the foremost naval power in Europe" as part of a multi-billion pound boost to defence spending.
The prime minister, speaking as he set out a new multi-year funding package to the House of Commons, warned the "international situation is now more perilous and intensely competitive than at any time since the Cold War".
Mr Johnson has promised to invest an extra £16.5bn in defence spending over the next four years.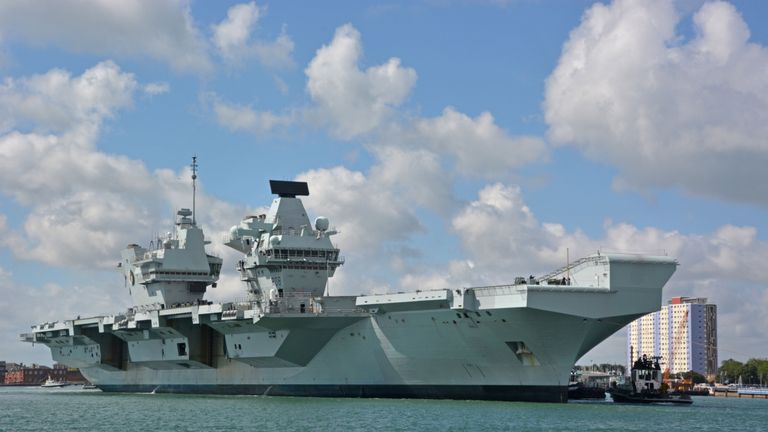 This is on top of the Conservatives' manifesto commitment to increase the defence budget by at least 0.5% above inflation every year.
The prime minister said, in total, this would add up to a £24.1bn increase in defence spending over the next four years.
Downing Street has hailed the biggest programme of investment in British defence since the end of the Cold War, which it said will also see the creation of 40,000 jobs.
Mr Johnson told MPs that the UK's defence budget had been "trimmed and cheese-pared" for decades and that he had "decided that the era of cutting our defence budget must end, and it ends now".
"Our national security in 20 years' time will depend on decisions we take today," the prime minister told the Commons via videolink, as he continues to self-isolate in Downing Street.
"I have done this in the teeth of the pandemic, amid every other demand on our resources, because the defence of the realm and the safety of the British people, must come first."