Raab suggests today's Brexit deadline could slip with 'long way' to go to deal
Post-Brexit trade talks between the UK and EU could slip beyond tonight's deadline, the foreign secretary has suggested.
Speaking to Sky News' Sophy Ridge On Sunday, Dominic Raab said "I can't close the door" on that possibility but admitted "there is still a long way to go" before an agreement is possible.
Prime Minister Boris Johnson is due to hold a phone call with EU Commission President Ursula von der Leyen at 11am GMT.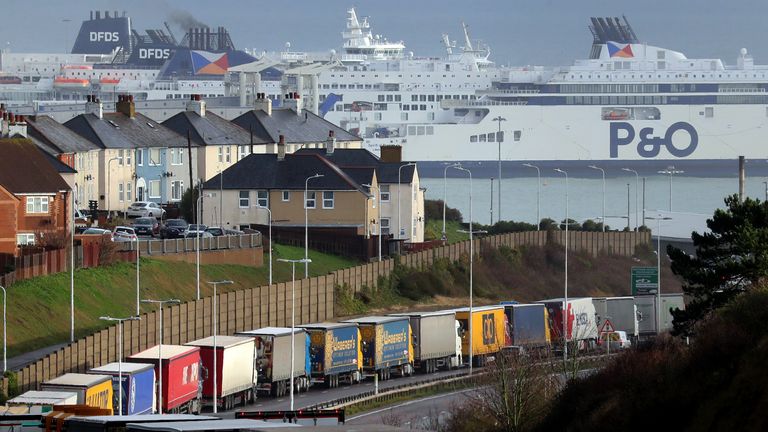 Both leaders have said today is when they will decide either to carry on trade talks or abandon them.
Officials started work again in Brussels on Sunday morning but the chief negotiators left after an hour.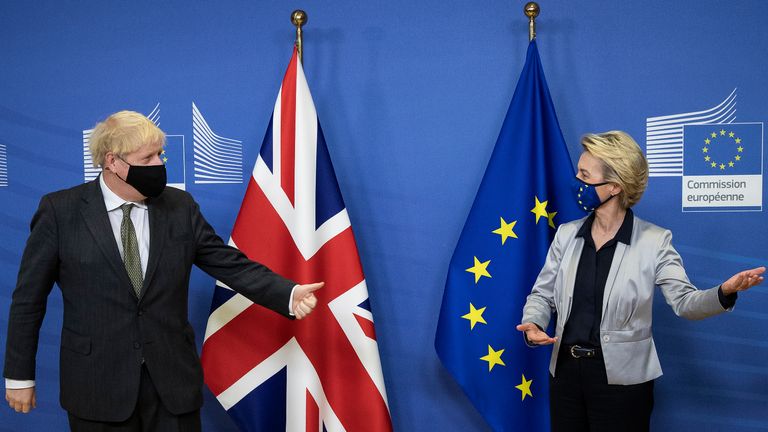 Mr Raab suggested the negotiations could carry on – as the clock ticks down to 31 December when the transition period ends.
"If we're 99% there on the outstanding issues, you wouldn't want to leave any stone un-turned, but I think it's quite a high bar," he said.
Mr Raab, who said earlier this week that Sunday would be a "point of finality", added now it is getting to the "eleventh hour" so what needs to happen is "moving the political logjam".
"That can only happen at the political level of prime minister and Commissioner Von der Leyen," he explained.