The last polls before the U.S.A. elections. Trump made up for it and nothing is certain
Tuesday is the day of the presidential election in the U.S.A. Although in fact, the Americans have been voting for over a month now. Due to the record number of votes cast before the deadline and the issue with their conversion into the election result we can wait many days. Then lawyers from both sides can enter the game, which will further delay the day when we find out who will be in the next term of the US President.
However, if the polls are to be believed, it will be democrat Joe Biden Most polls give him a clear advantage and a much better chance of winning. However, they are smaller than a month ago when we first wrote about American polls. Trump made up for some of the losses. In a few key states the fight is very even and anything can happen.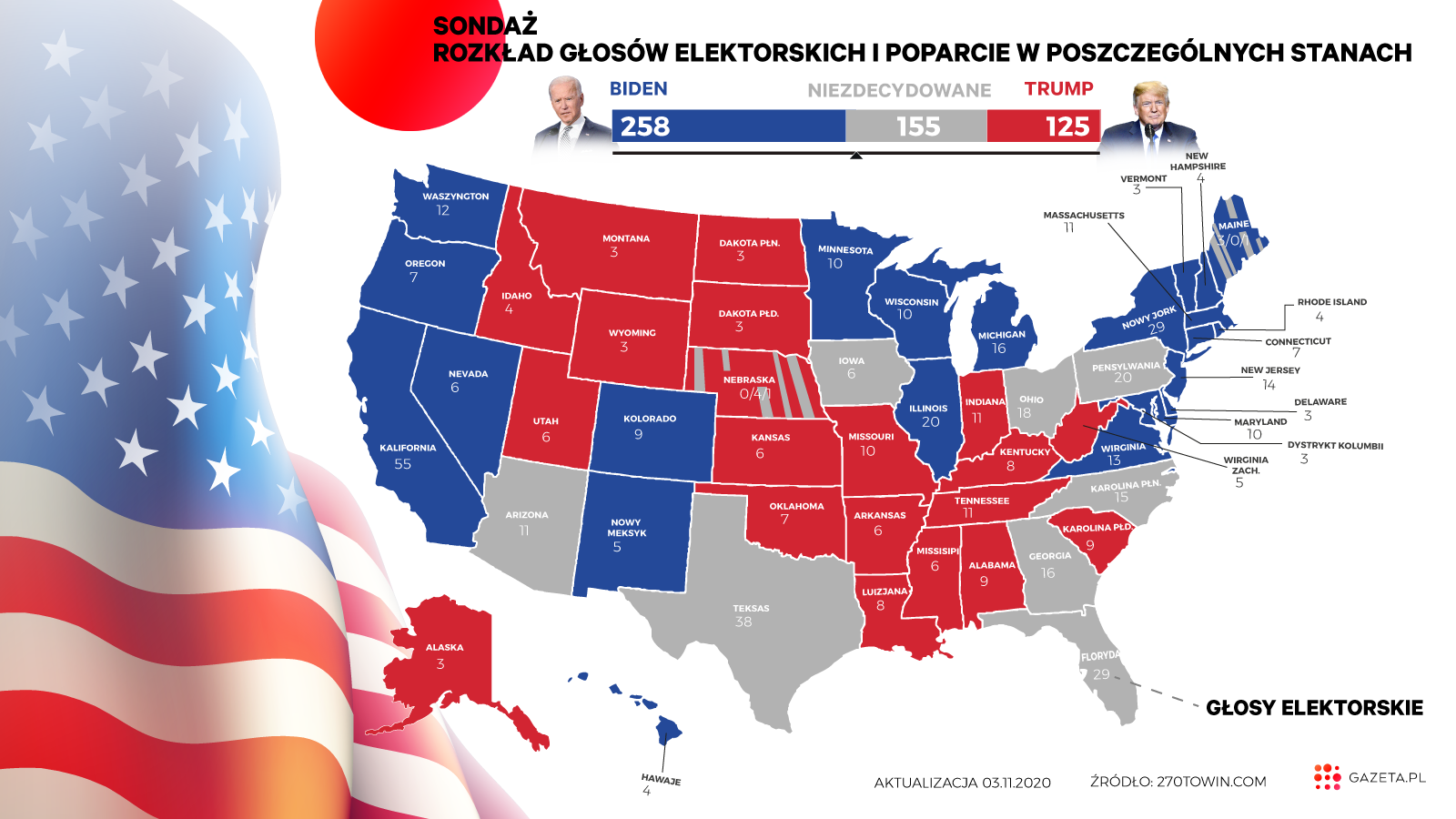 The final vote is for the electorate, not the voter
Overall, Biden still has a clear advantage in the surveys. On a U.S.-wide scale, after counting and averaging thousands of different opinion polls, he can count on 51.2 percent of votes. Trump at 43.5 percent. This means a 7.7 percent advantage to Biden. The undecided voters are still 5.3 percent. It is almost certain that Biden will win in terms of the number of votes of voters in the country.
In the US electoral system, however, the number of votes a candidate will have in the Electoral College is decisive. Each state directs a certain number of electors to it, who almost always (there have been exceptions to this rule, but incidentally) vote for the candidate who wins in their state. In practice, the American presidential election boils down to whoever wins first in so many states to collect 270 votes.
Just a few weeks ago, the polls indicated that Trump has no chance of winning, as Biden can be sure of more than 270 votes. Z cz