Tougher COVID-19 tiers may come in when England lockdown ends, govt adviser warns
England may face tougher tiered restrictions to help stop the spread of coronavirus when the national lockdown ends, a government adviser has revealed.
Dr Susan Hopkins suggested that regional rules around social mixing and which businesses must close could be "strengthened" in some areas to help keep COVID-19 cases low.
The epidemiologist and interim chief medical officer of Test and Trace revealed concerns around the limited effects of Tiers 1 and 2 – the lowest and medium threat levels.
Live updates on coronavirus from UK and around world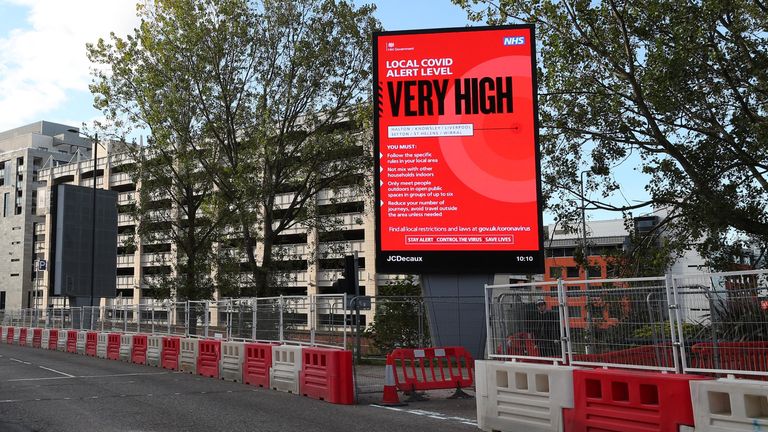 Attention has already turned to what will replace the national lockdown, due to end on 2 December, particularly as families contemplate how they can celebrate Christmas during a pandemic.
Another 21,363 infections and 213 deaths were reported across the UK on Monday.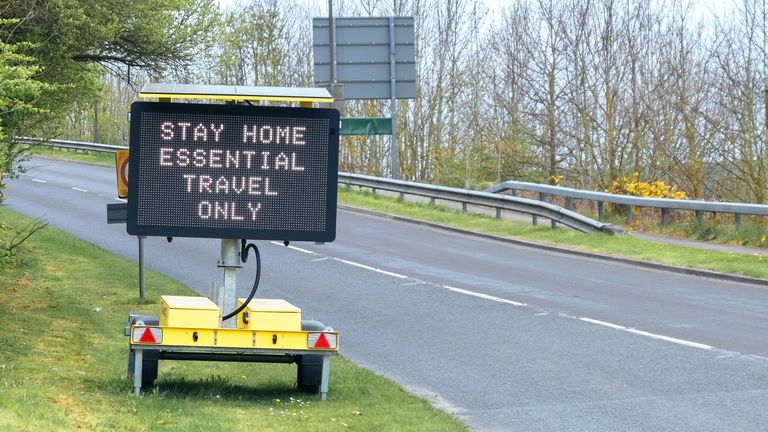 Speaking at a Downing Street briefing, Dr Hopkins said Tier 3 – the highest level, which areas like Greater Manchester, Lancashire and South Yorkshire were living under – had "had an effect" in reducing cases.
But of Tier 2, which London was in, she said it "seems to hold in some areas and not so well in others" – and that this depended on how quickly coronavirus was spreading and on the level of people's compliance.
But on Tier 1, Dr Hopkins was blunt – saying: "We see very little effect."
Overall, she predicted all tiers could be toughened to keep coronavirus suppressed as the country heads into winter.