UK Government-supported mass Covid-19 testing begins in Merthyr
UK Military provides logistical support for county-wide programme of testing.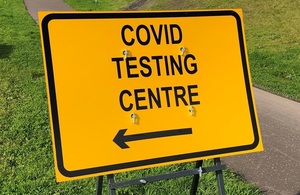 Wales's first mass testing programme is being rolled out in Merthyr Tydfil Borough.
Merthyr is the first county in Wales to take part in the UK's mass testing scheme following the recent pilot in Liverpool.
The UK Government-supported mass testing programme will see the use of Lateral Flow Devices which can provide results within around 20-30 minutes. If an individual tests positive via an LFD test, they will then have a swab test and will be asked to return home so they can self-isolate immediately.
The roll-out of mass testing in Merthyr is bein