Youth sweethearts end up being Mr and Mrs White-Christmas
A pair of youth sweethearts have officially ended up being Mr and Mrs White-Christmas after getting married prior to the second coronavirus lockdown came into force in England.
Tilly Christmas, 21, said her new other half, Keiran White, 20, literally "fell head over heels" for her when they first met when they were both 12.
She said: "He in fact tipped over and head-butted my feet. After that, we ended up being great pals and ultimately sweetheart and sweetheart."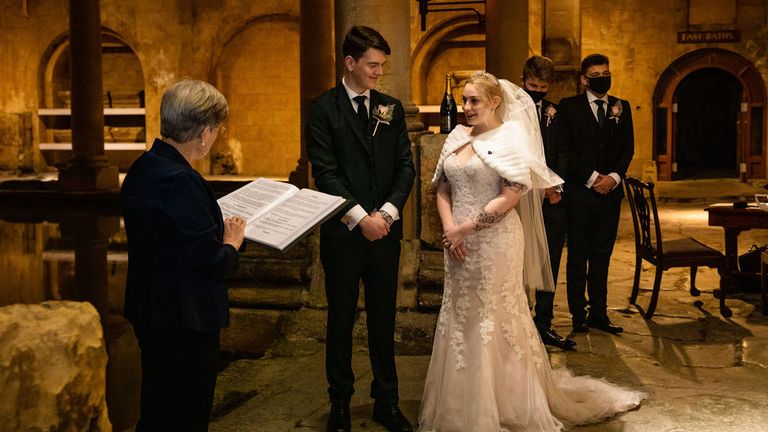 Tilly likewise revealed it took them "time to twig" that together their surnames had a joyful feel.
She said: "We first realised at our secondary school senior prom when our friend uploaded photos to social networks utilizing the h